Orcas Center March 2020
These are some of the images you can see at the Orcas Center from March 6 - March 30 2020
There is an opening reception on March 6
All these pieces are handwoven fabric. They are designed and woven by me using a jacquard loom. The source images that these are designed from are my own (except where otherwise noted). The pieces are wrap mounted over a wooden frame so they can be hung on the wall much like a picture would be.
Except where noted, the fabric is cotton warp and weft.
Click on any image for a larger version
Early Rosario Sunrise (52 1/2" x 53 1/2")
The early morning light of mid-winter makes for some very nice sunrise images.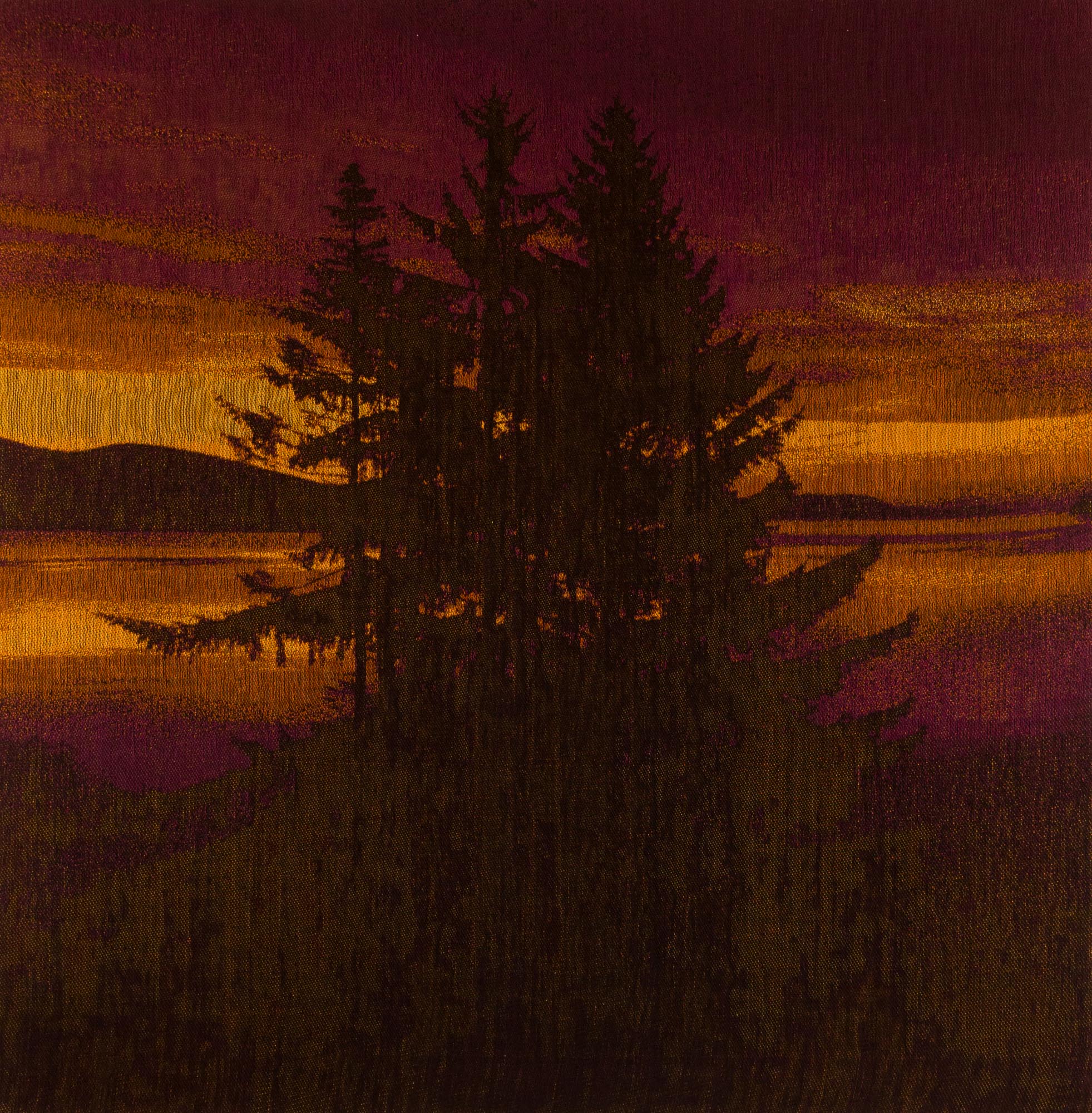 Double Arch (43 1/2" x 52 1/2")
One of the more iconic arches from Arches National Park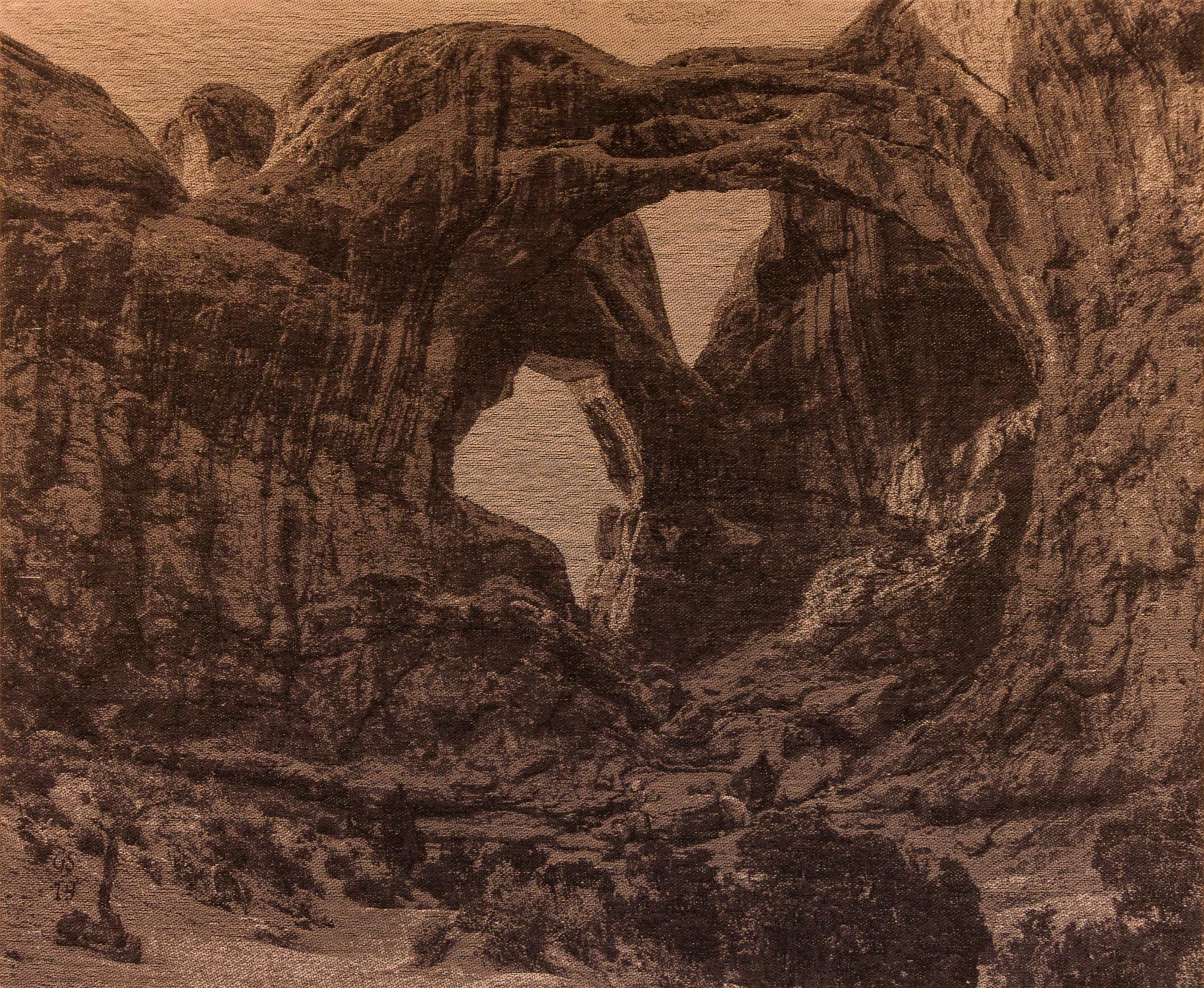 Mount Baker from Ship Harbor (30" x 53")
Waiting for a morning ferry in mid winter.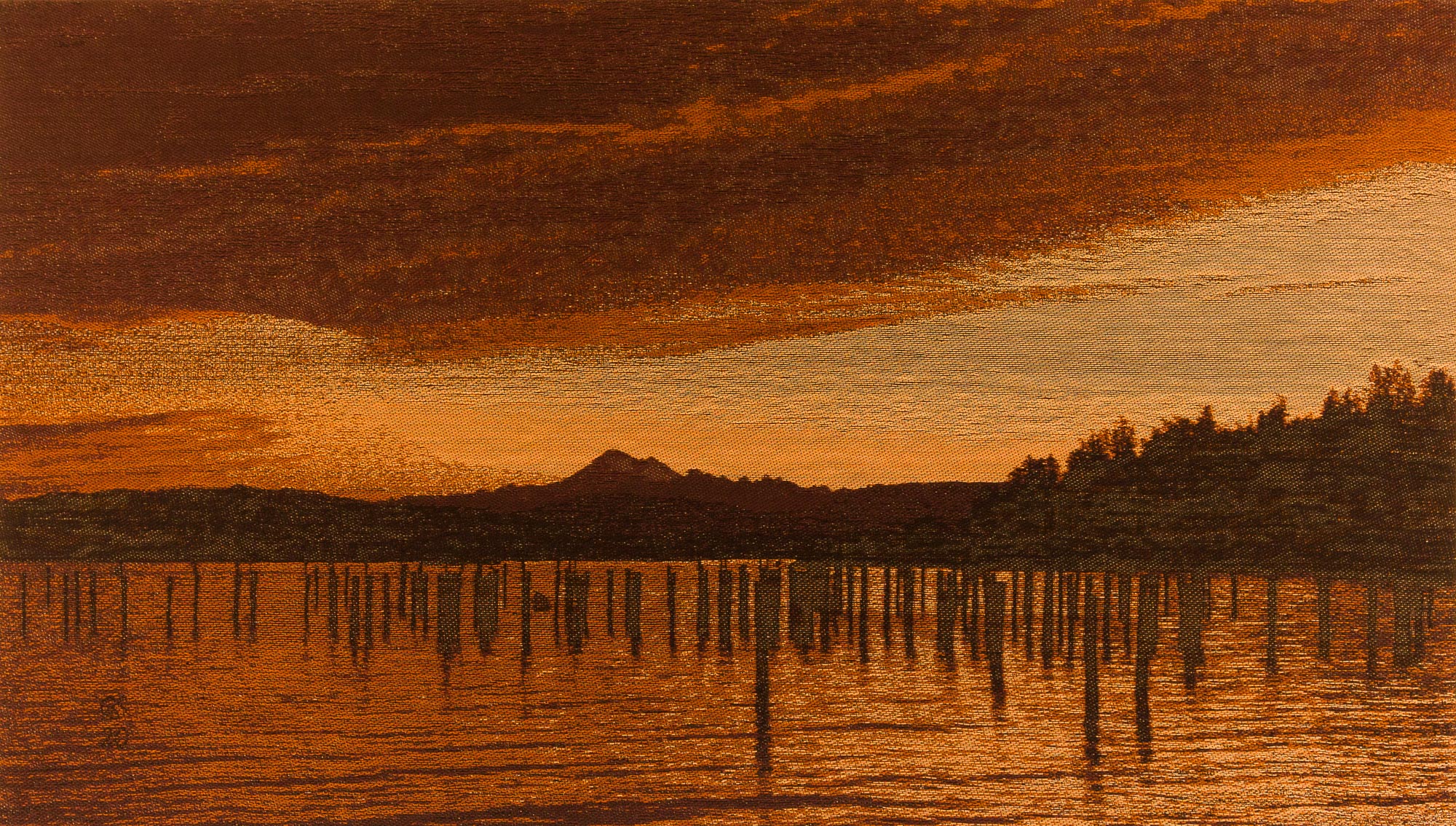 Gasworks Dark Night (29" x 53 1/2")
Gasworks Park in Seattle on a cloudy night.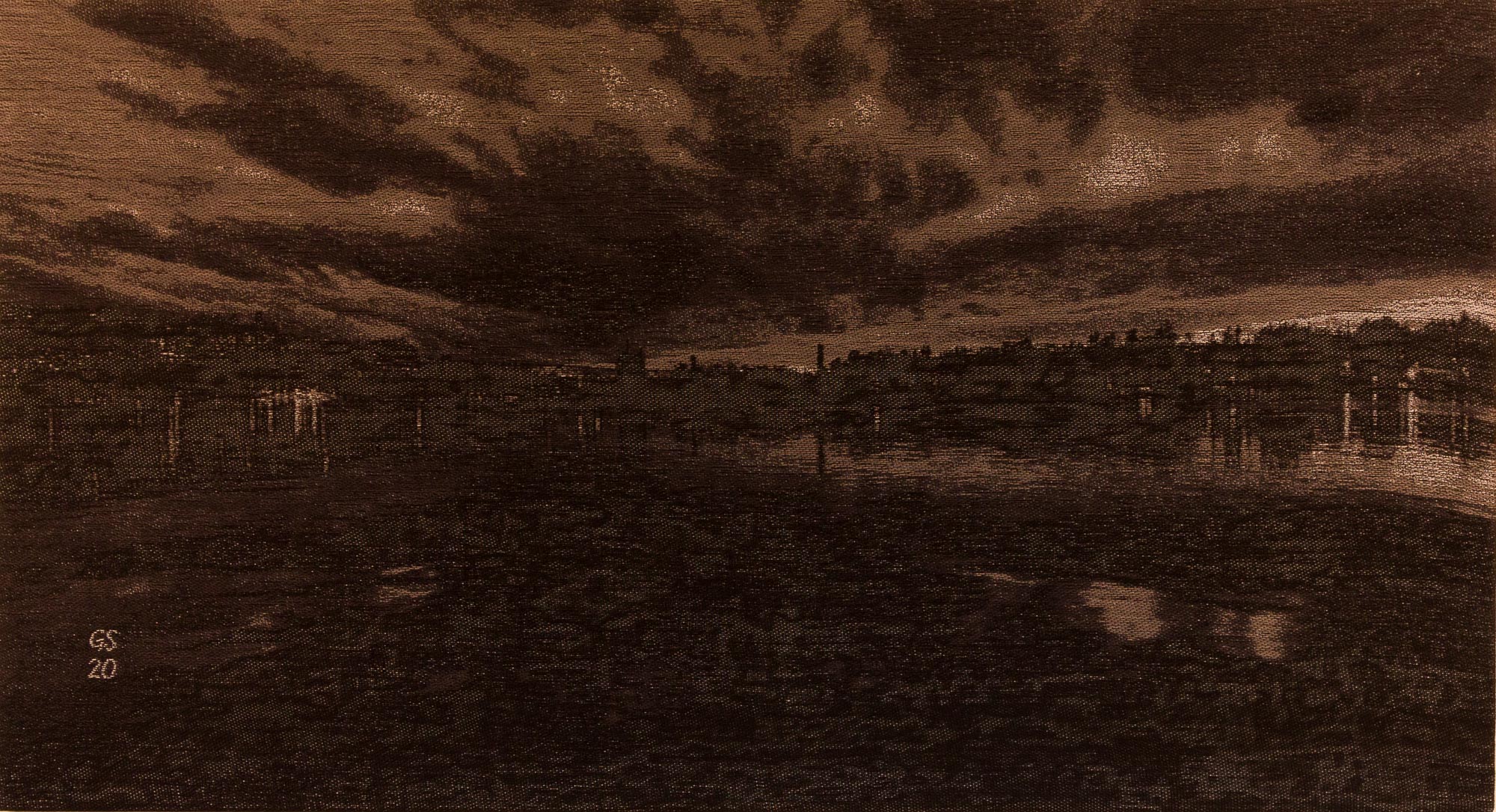 Utah Highway (27 1/2" x 53")
Somewhere near the Nevada Utah state line.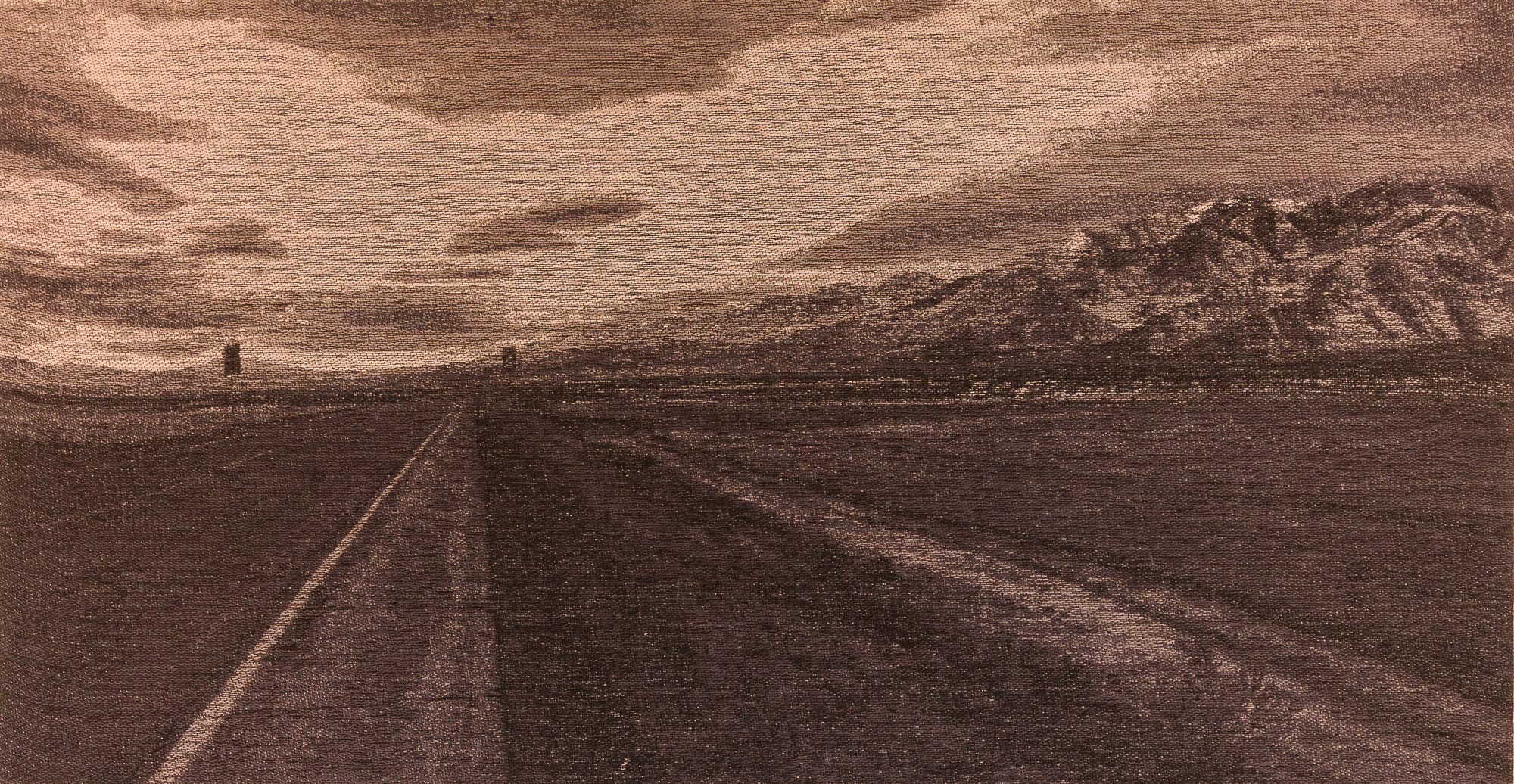 Water On Stones (27" x 44")
While riding my road bike along the Twisp River, I stopped off for a break and found the scene with stones covered by the river with shadows of the trees on river.
Chatcolet Bridge (27" x 44")
Located at the end of Trail of the Coeur d' Alenes, this former swing bridge makes for some pretty dramatic interplay of sky and steel.